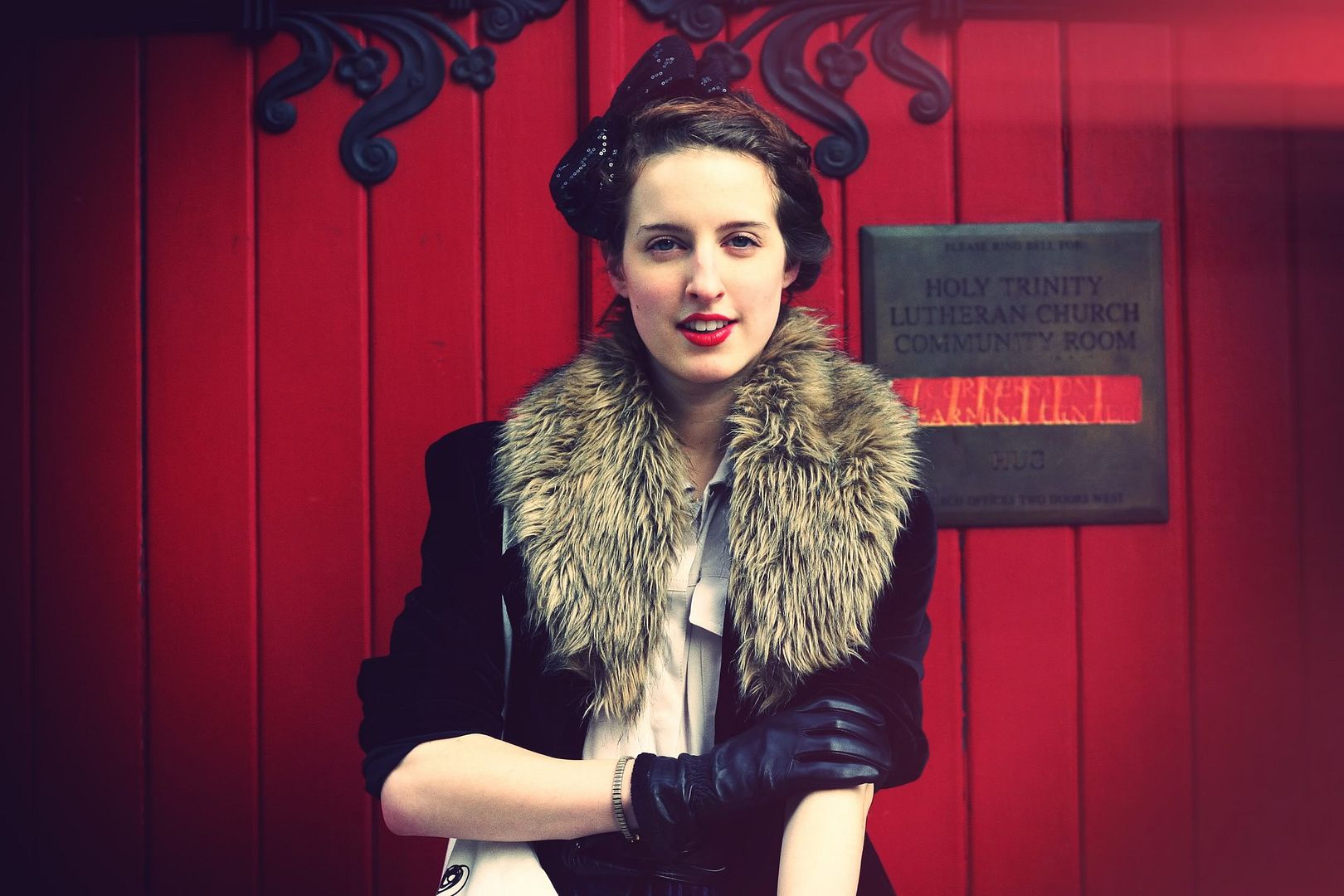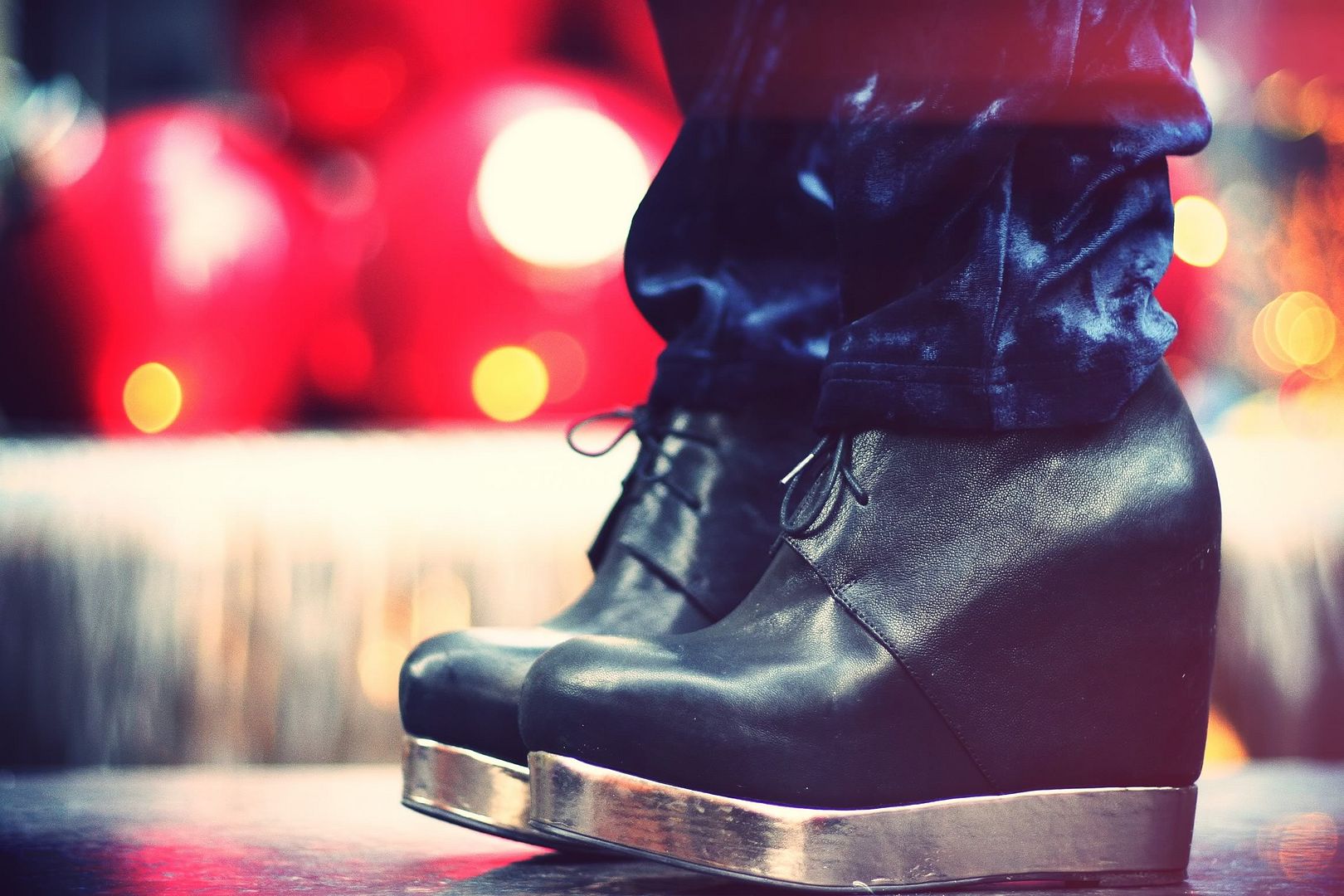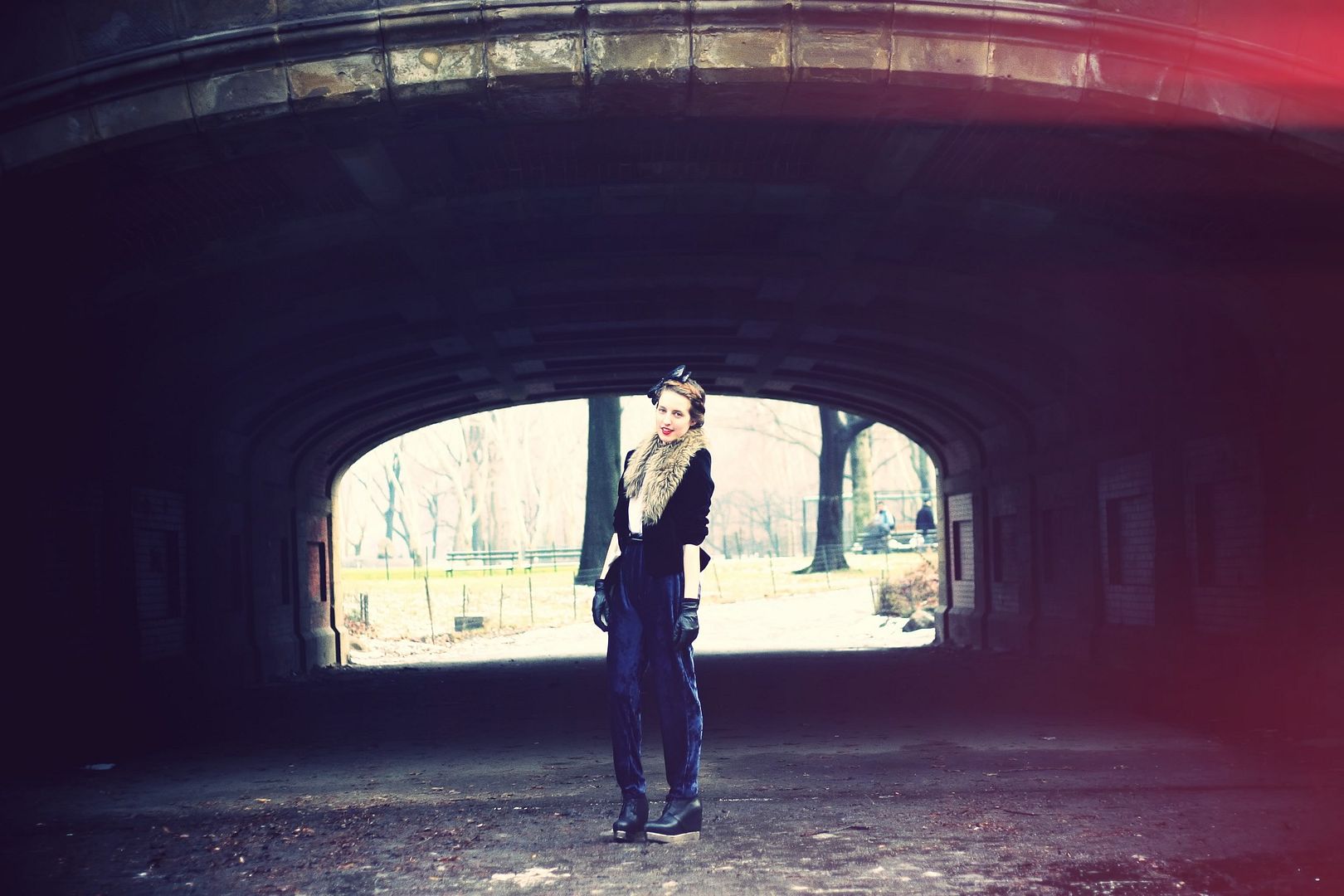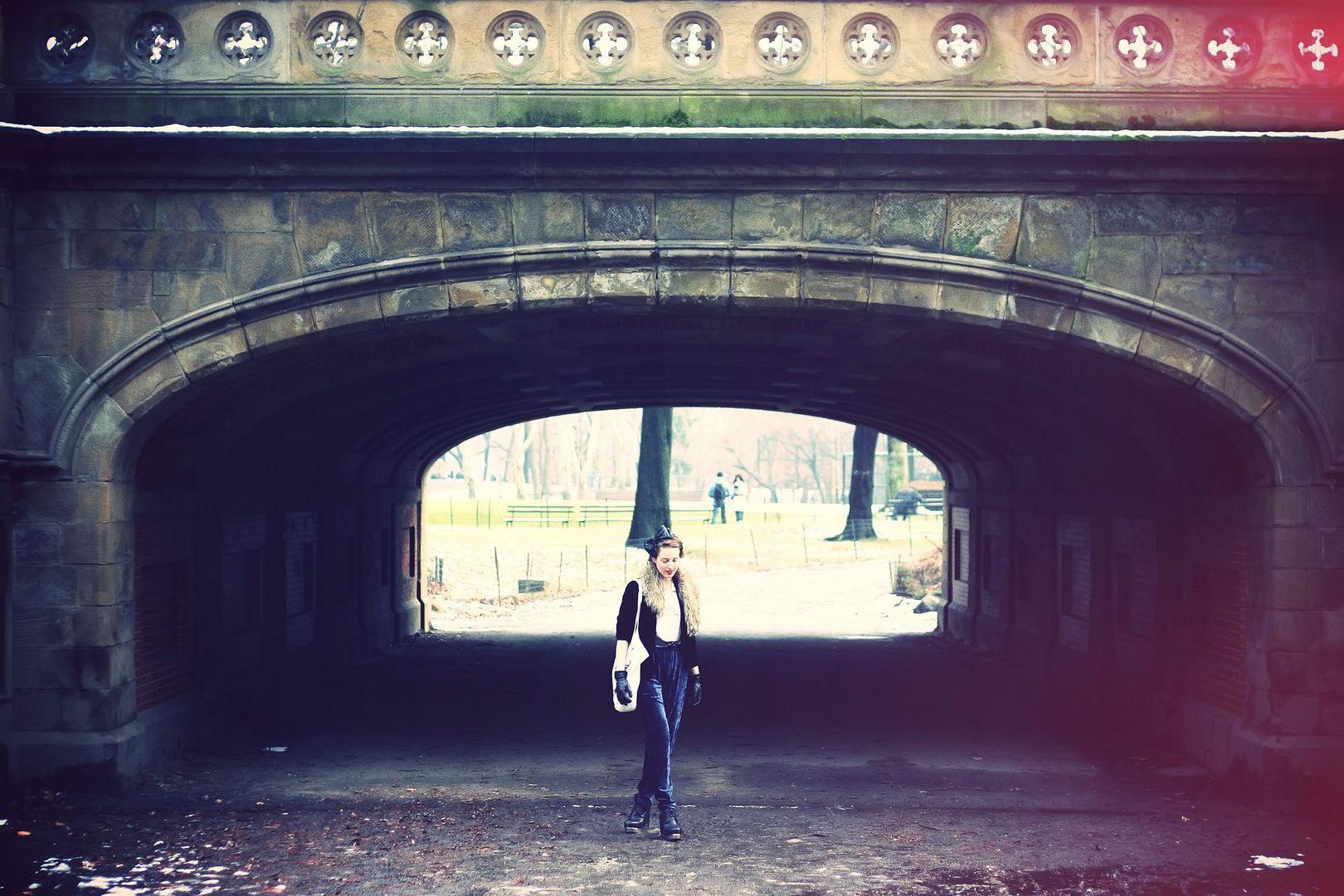 (blouse/bow headband - H&M, velvet blazer/velvet pants - Vintage, wedges - JC for LF)
My boyfriend and I decided to wander the city yesterday as tourists, enjoying the lessened crowds and darkened stores. The fact that I made it through 7 hours without one complaint about aching feet is testament

to how insanely comfortable these wedges are!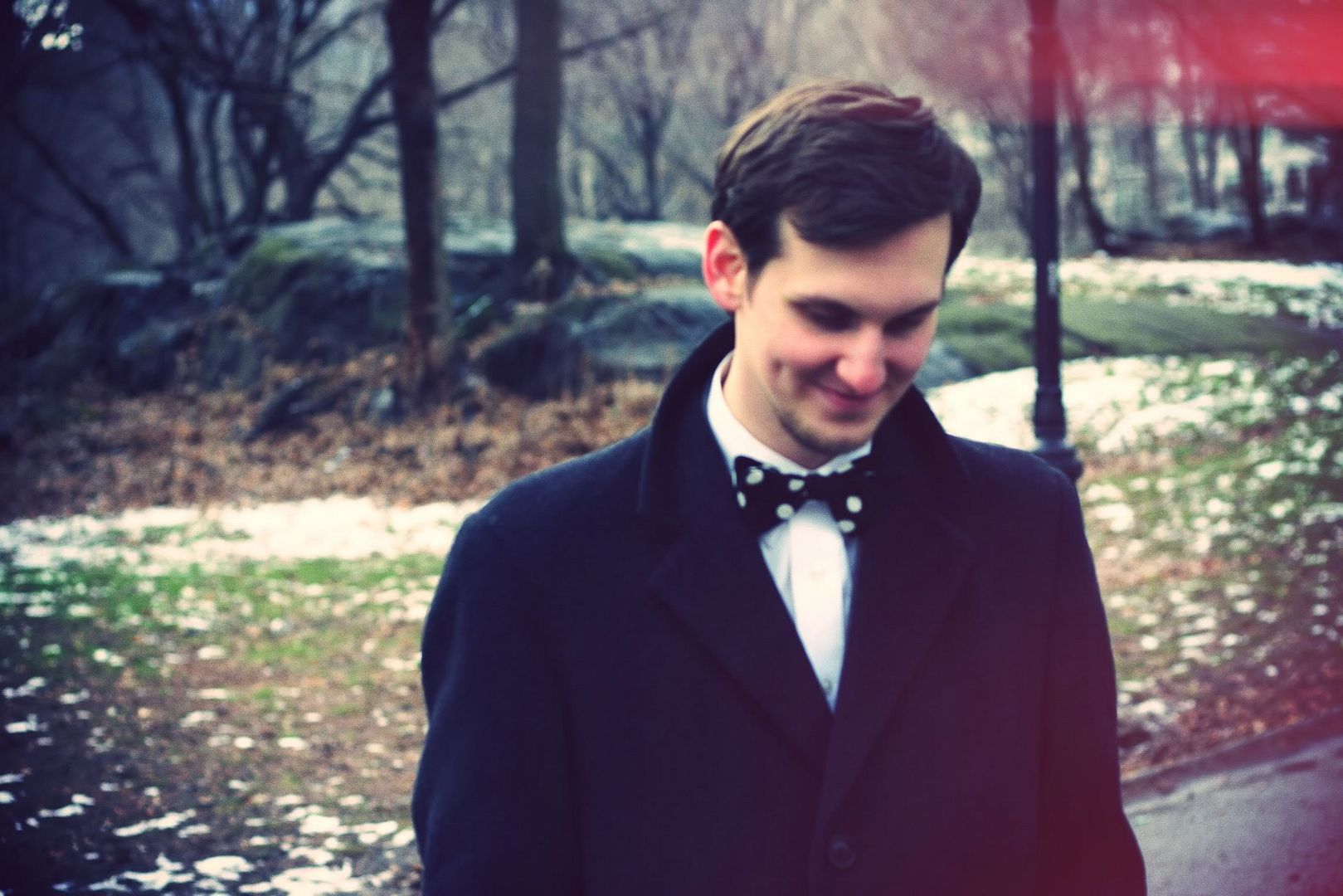 I think my bf looked pretty fly <3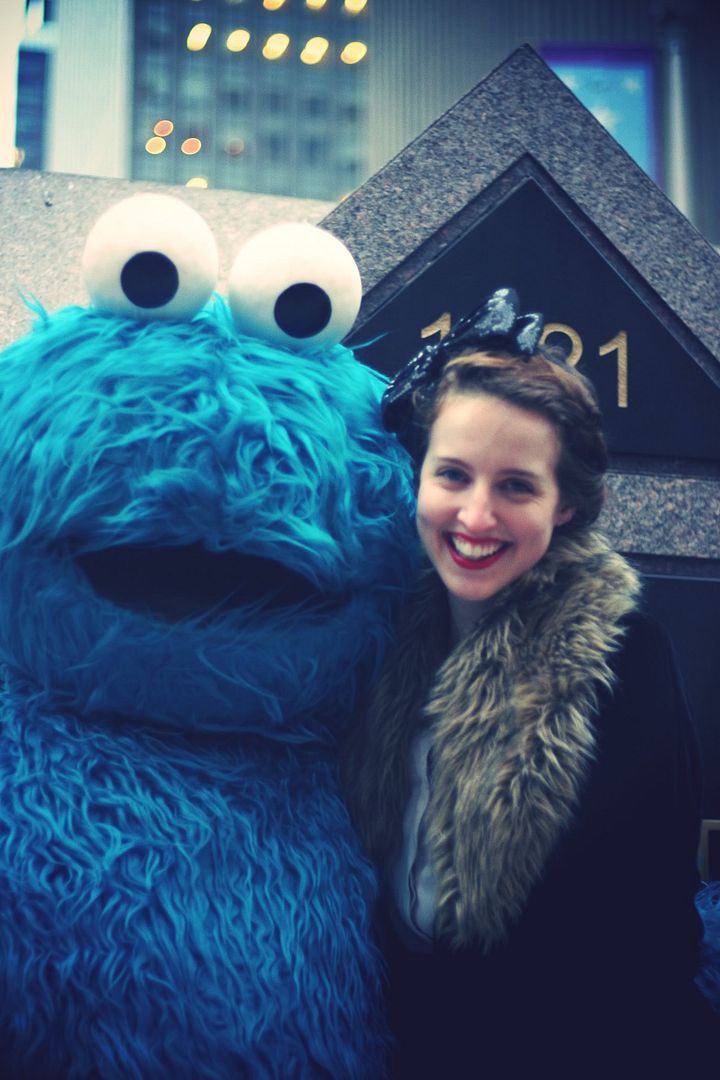 Also, I paid $1 to get a picture taken with my alter ego....the Cookie Monster! Even though he's a supposed 'vegetarian' now, I believe in my heart of all hearts that he has a secret stash of cookies hidden somewhere...

Sugar addicts 4 lyfe.