I started getting into Lucky magazine a couple of years ago. I had originally cast it off as a mere picture book amongst novels, preferring to subscribe to magazines with articles about more than the newest beauty regimes or whether or not someone likes the outfit they're wearing that day (Sidenote: I still really despise the 'Does This Outfit Work?' blurb).
However, what Lucky lacks in depth they certainly make up for in straight up, panty dropping visual stimulation. I can barely get through 1/4 of an issue without wanting...well, everything.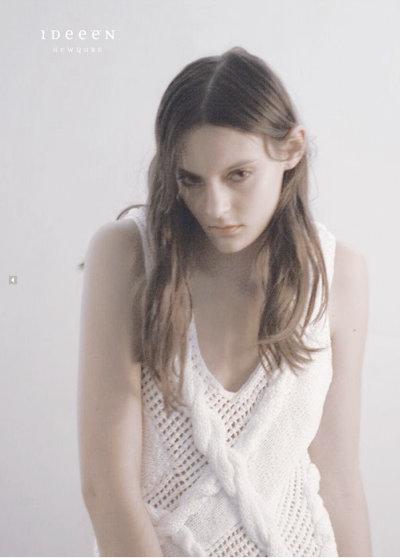 This month's issue (with Elizabeth Bank's on the cover) is no different. I read every magazine from back to front (no explanation exists) and the write up on Ideeen, a fresh new line from two designers who met while working at Catherine Malandrino, left me wanting more...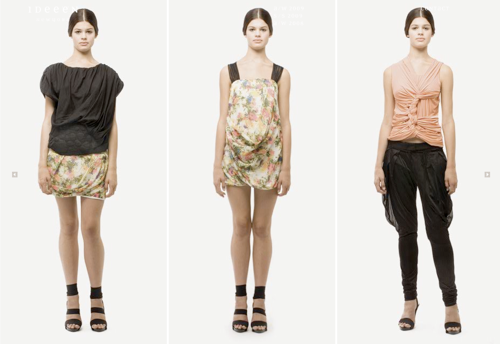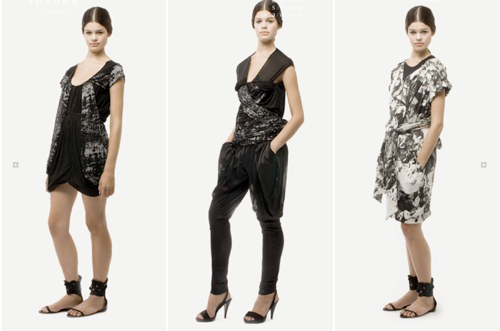 The knits, the drapes, the silhouettes!
I die, I really do.
Especially when I see the price tags on
Oak
, but a girl can dream...