I've recently gotten reallyyy into old school 90210 episodes which may or may not have started with SOAPnet..and then led me to renting the first season on Netflix.

I love re-discovering old shows, especially ones I was too young to appreciate at the time. And naturally, I keep spotting so many 'trends' that are here right now, in all their 90s glory..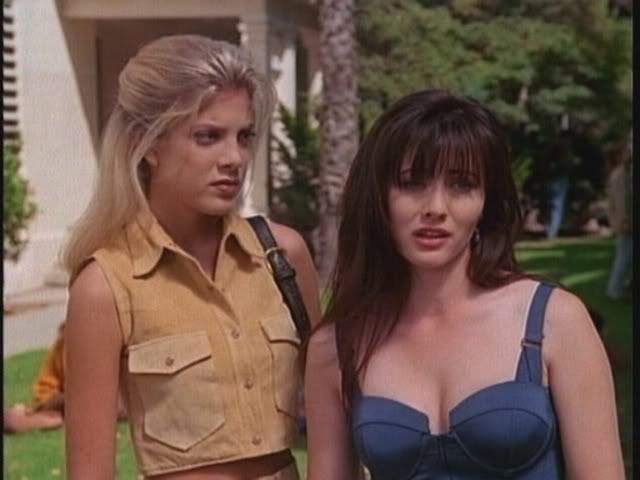 Wang-esque?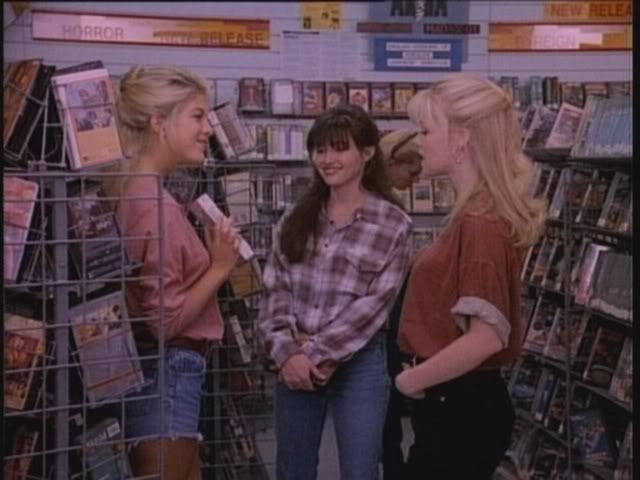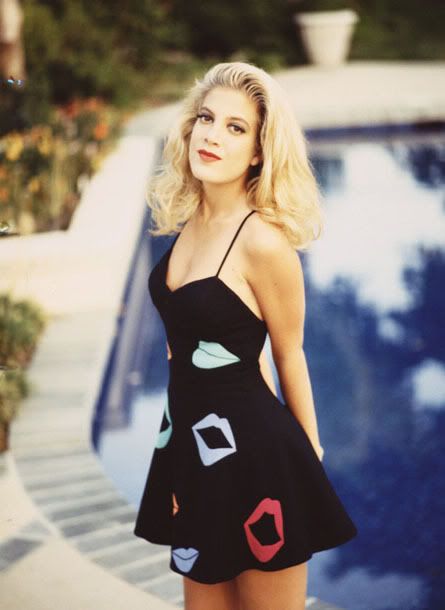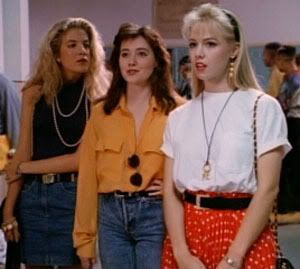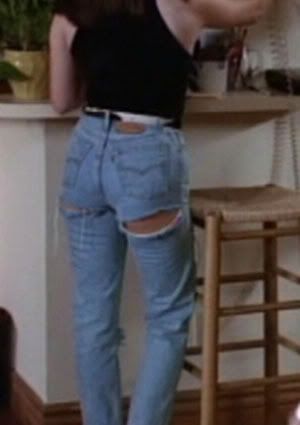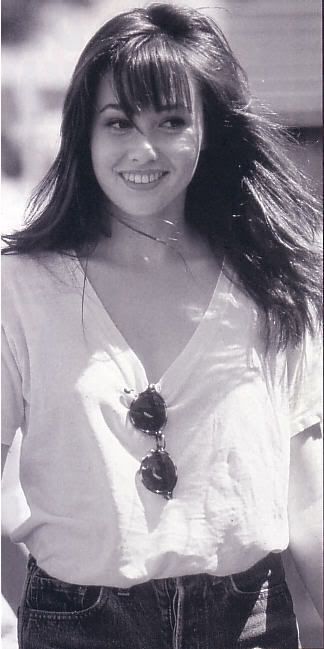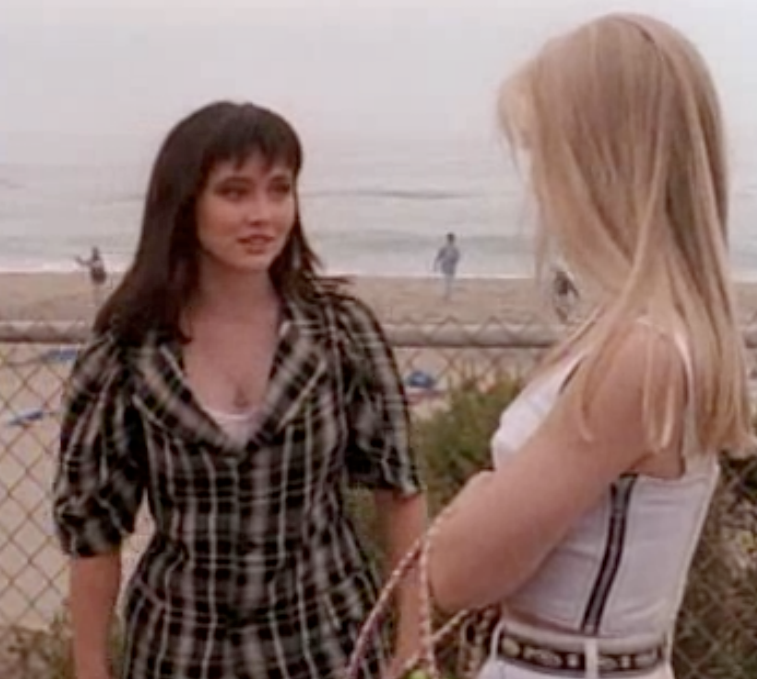 Kelly's outfit was pretty badass in this scene and Brenda's jeans were almost carbon copies of ones I own!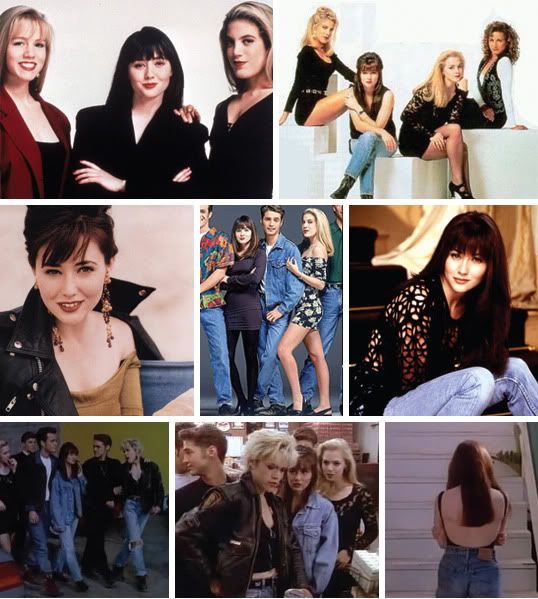 Motorcycle jackets, u-necks, body con, lace, mom jeans, cutout details
...change the awful hair, make-up and accessories and say helloooo to 2009!

Image source (Google images)