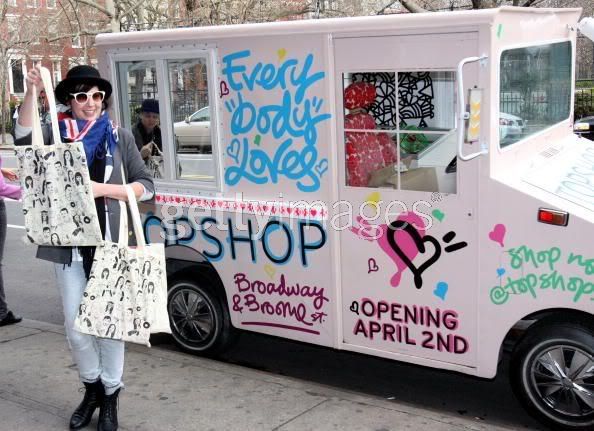 I didn't get to see Designer Drugs or Friendly Fires on Friday night, but I sure did get my TopShop tote bag! The promotional TopShop truck (sponsored by
Heartschallenger
) is traveling throughout the hottest spots in NYC from March 23rd to April 1st, giving out free tote bags filled with goodies and...free gift cards!!
They are worth anywhere between $30-$500 dollars and only good for opening day.
I have work (yuck) but I will so be there after, right in the middle of all the madness.
Viva la TopShop!


Image source
(Getty Images, Racked.com)