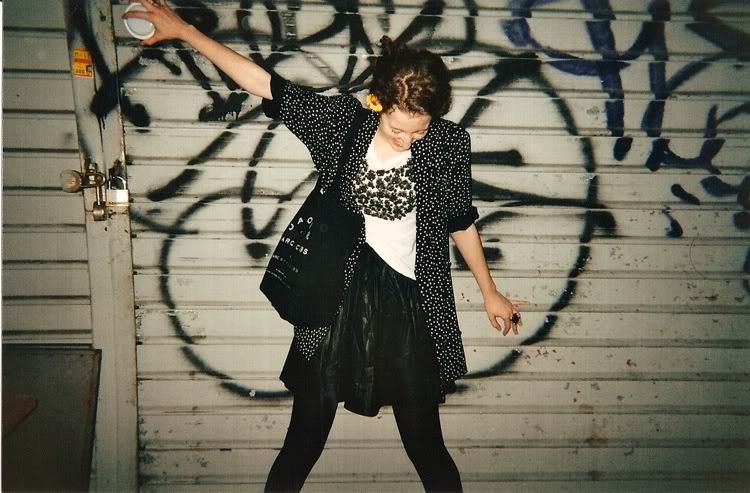 I wore this...last week? I swear that one side of my body isn't higher than the other...awkward shirt tucking action!

(Robyn for H&M Fashion Against AIDS tee, thrifted blazer, H&M skirt, stolen flower)

I'm homehome this weekend and I love it for three reasons: thrifting, Target, and family/friends. In no particular order! I'm not that materialistic, promise.

Also, Chloe Sevigny and I were most definitely at the same place Thursday night! Maybe I should post a picture of Ryan Gosling and see if he shows up next.